Gray and yellow baby quilt is finished!   So, hip hop hooray… ho… hey… ho…
I'm really happy with how it turned out. This quilt is for a friend who will be gifting it at a baby shower.
The colors requested were gray and yellow but we needed a pattern.  After looking through pictures for inspiration, I found this.  Perfect.  Imitation is the sincerest form of flattery, right?
I used a rotating mat for the first time and loved using it.  Curious to see what else I will use it for.  The mat is great for trimming up the half square triangles.
After learning about THIS*, the HST size possibilities are endless!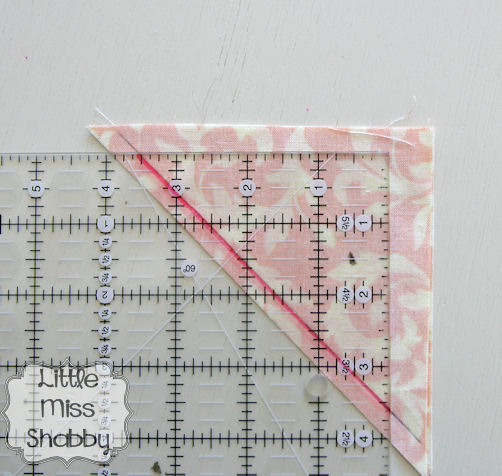 *TIP: Rather than dry erase, use washi tape. It stays put if you are cutting multiples.  Plus, it's pretty and I'm always looking for reasons to bust out the washi.
Fabrics:
Free Spirit Designer Solid in Manatee
Free Spirit Designer Solid in Slate Gray
Free Spirit Designer Solid in Winter White
Pat Bravo, Pure Elements, Solid in Mystic Grey
Hawthorne Threads, Solid in Mustard
Quilting: Straight lines, 1/4″ off each seam
Measures: 40″ x 50″
I'd make a larger one for myself if I didn't already have a dozen 'up next' ideas in my head.